Introduction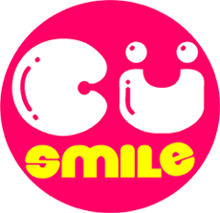 The importance of happiness and well-being has been fully recognized by the United Nations as universal goals and aspirations in people's lives. A High-Level Meeting called "Happiness and Well-Being: Defining a New Economic Paradigm" was held in April 2012 and the first "International Day of Happiness" was recently held on 20 March 2014 . In fact, CU's Wellness and Counselling Centre (WACC) previously launched a Happy Campus Campaign in CU in 2008. To reinforce and perpetuate this worldwide trend of promoting well-being through happiness, WACC would like to launch a new campus wide campaign themed #CUsmile in 2014-2015.
#CUsmile --- The name carries a double meaning. CU is the abbreviation of the Chinese University of Hong Kong as well as "see you". This campaign aims at making CU-ers smile. When we see people around us smile, we are likely to smile and a positive atmosphere can blossom on campus. The smiles of CU-ers can even bring smiles to people far across the border as we will collaborate with Operation Smile, a charity helping children who suffered from cleft lips and palates in rural China. The proceeds of our campaign will go to Operation Smile.
Objectives
To enhance students' well-being by promoting happiness and positive psychology using means and media which are popular among students.
To raise students' awareness of and appreciation for the positive aspects and experiences in their surroundings within campus and outside.
To cultivate a positive and uplifting atmosphere in CU by encouraging students' positive and creative expressions.
To foster students' development of character strengths such as optimism, gratitude, creativity, kindness, love, compassion and zest as well as to experience the joy of giving through charitable acts.
Activities
1) World Smile Day Charity Photo Booth
2) Instagram Photography Contest
3) Slogan Folder Design Contest and Charity Sale